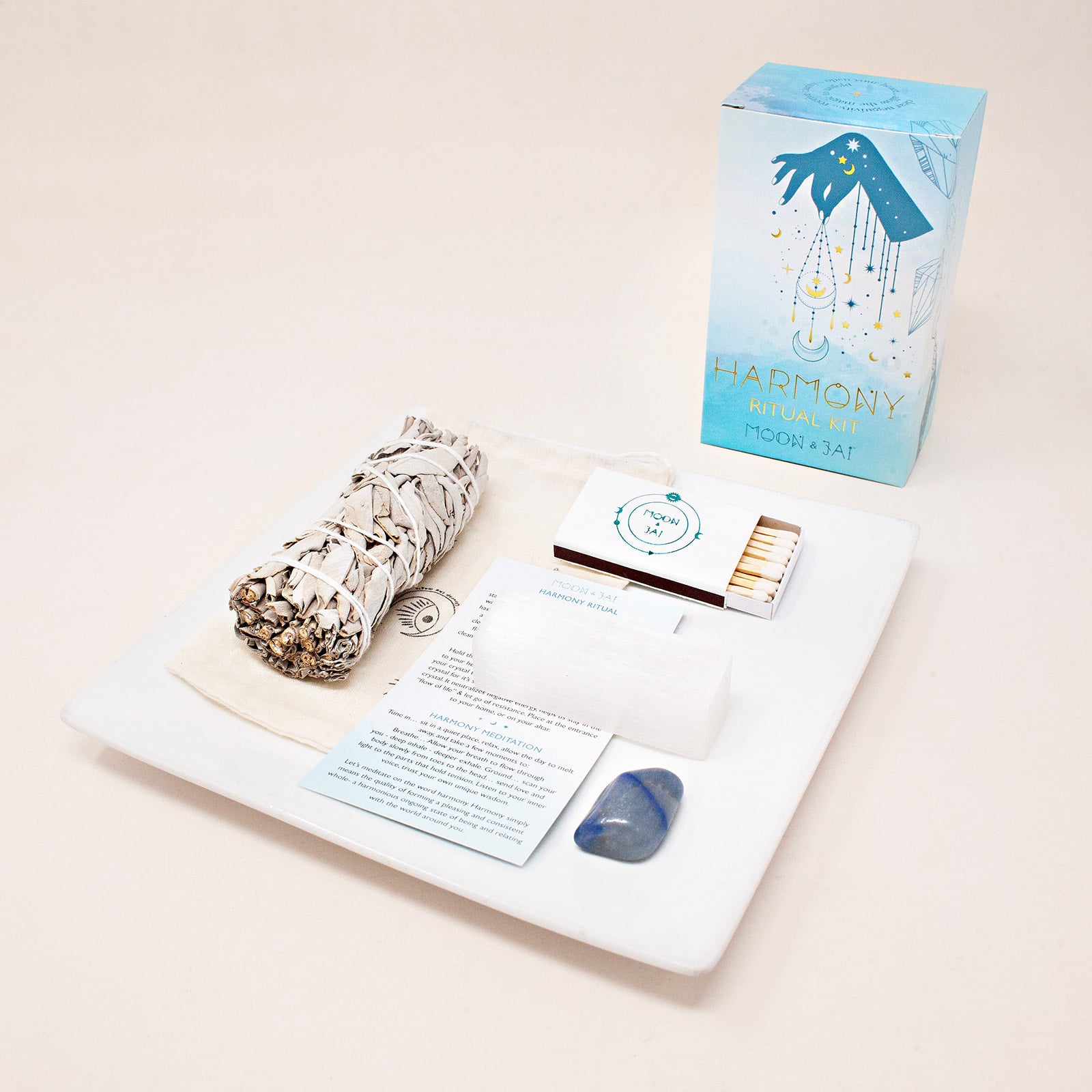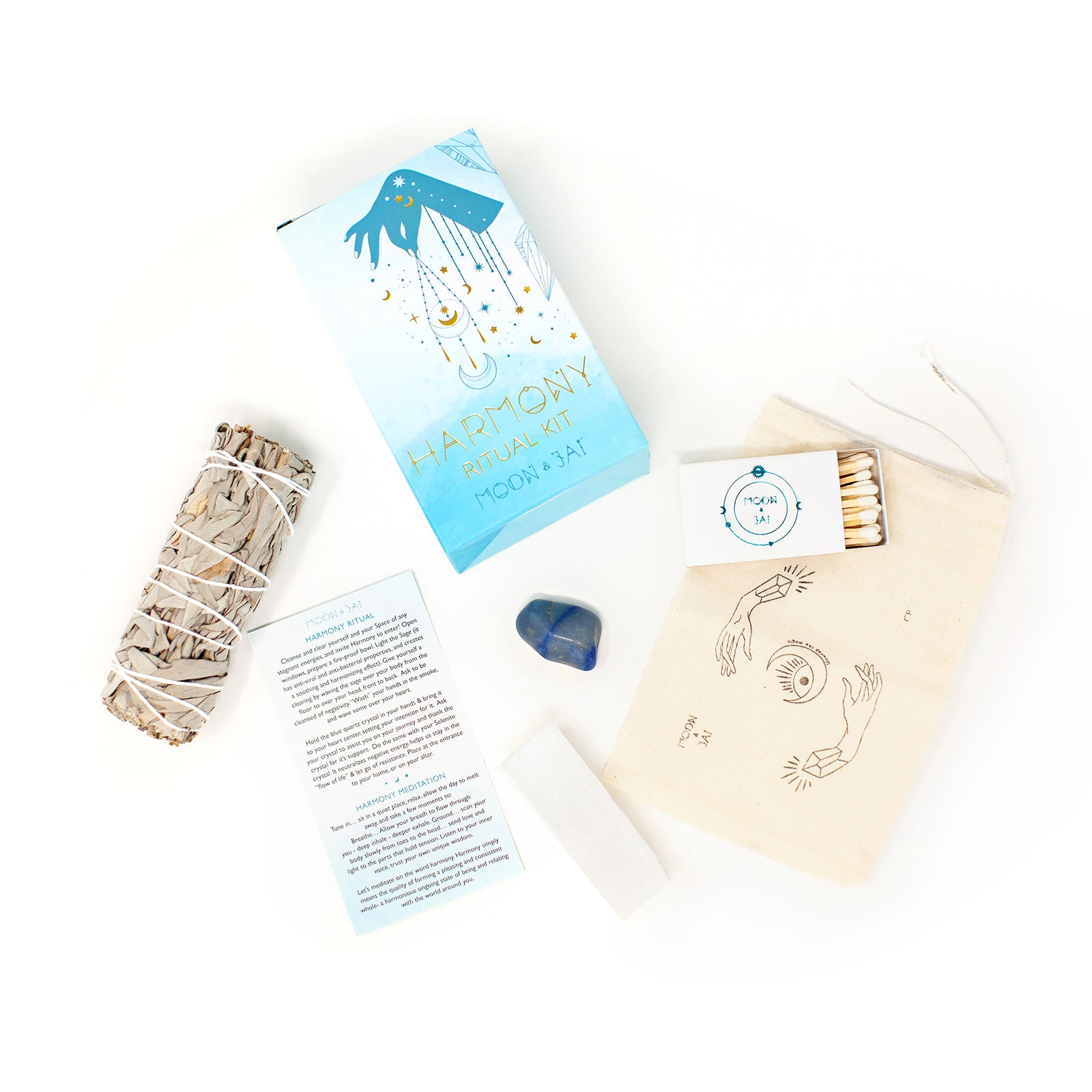 Harmony Ritual Kit with Selenite, and Tumbled Blue Quartz
A ritual for inner peace, balance, and joy.

Embody your creative life-force, connect with your Inner and Universal guidance with this blissful harmony ritual, and experience magic unfolding. By creating conscious space, and harmonizing your inner world you cultivate a blueprint for a life that is passionate, intentional and purposeful. Ritual is meditation in action ~ through practicing Ritual you allow yourself to show up in life in an empowered and grounded way.
Included:
Keepsake Harmony Meditation card 
Keepsake cotton pouch with original artwork 
Moon and Jai Matches 
Selenite - a crystal that assist us to be in harmonious flow in life
Tumbled blue quartz - stone of harmonious communication, hope and peace
Box dimensions 3x5x2