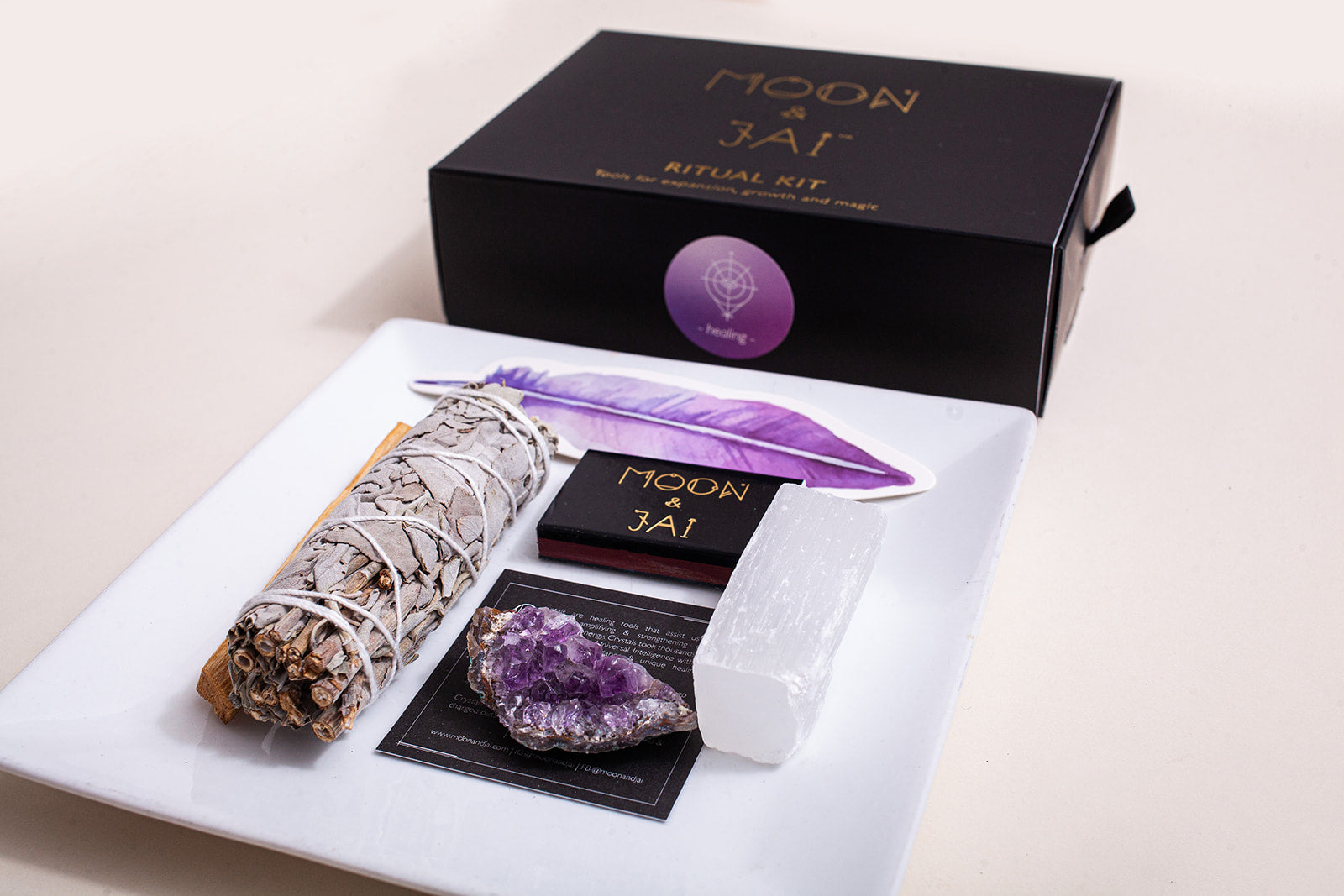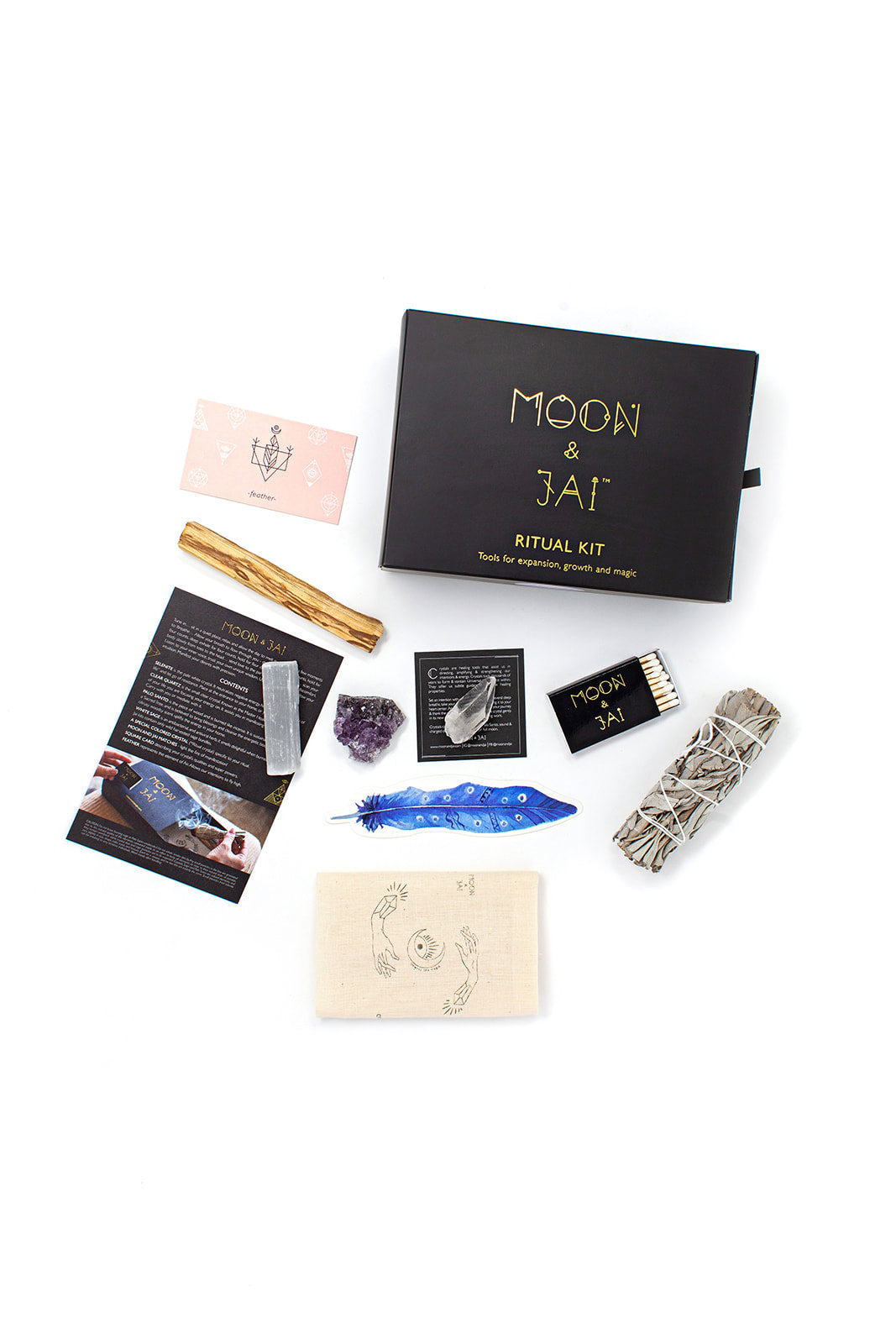 Healing Ritual Kit with Amethyst, Sage, Selenite, Clear Quartz, and Palo Santo
Healing Ritual Kit with Amethyst, Sage, Selenite, Clear Quartz, and Palo Santo
Amethyst, the beautiful purple crystal inside our healing ritual kit is one of the most powerful healing and protection stones in existence. It is a powerful protector from negative energy.  It also relieves stress and irritability, and dispels fear, anger and anxiety.
Its protective qualities combined with its strong healing energy make Amethyst an ideal stone for stressful times. And using it in ritual enhances its benefits even more.

With Moon and Jai kits you receive an elegant and complete package that contains everything you need to practice an intentional and powerful ritual to create the vitality, safety and healing energy you desire.


Ritual kit includes:

Amethyst druzy
Clear quartz point
Aromatic Palo Santo stick
Fragrant thick sage wand
Raw selenite wand
Moon + Jai matches
Ritual + Crystal qualities instructions - complete directions on magical ways to perform your ritual + healing powers and care instructions for your crystal
The kit comes in a sturdy elegant black pull out drawer box
Box dimensions are 7 inches long x 5 inches wide x 2 inches tall.
Crystals in this kit have been cleansed, energetically charged & moon bathed.



Health. Vitality. Happiness. Joy.
Bring rejuvenating energy into your life with three powerful crystals and one simple ritual.
There's no such thing as being physically or mentally healthy and energetically sick. That's why all three crystals are specifically chosen for clearing out harmful energies and inviting in healing ones.
Use Selenite to clear stale or negative energy and bring peace of mind. Amethyst to infuse your space with healing energy and protection. And Clear Quartz to multiply the effects of both of the other stones while doing its own cleansing work.
Then perform the short ritual to sync up your vibrations with those of your stones.


The result? A space filled with healing energy and a body to primed receive it.