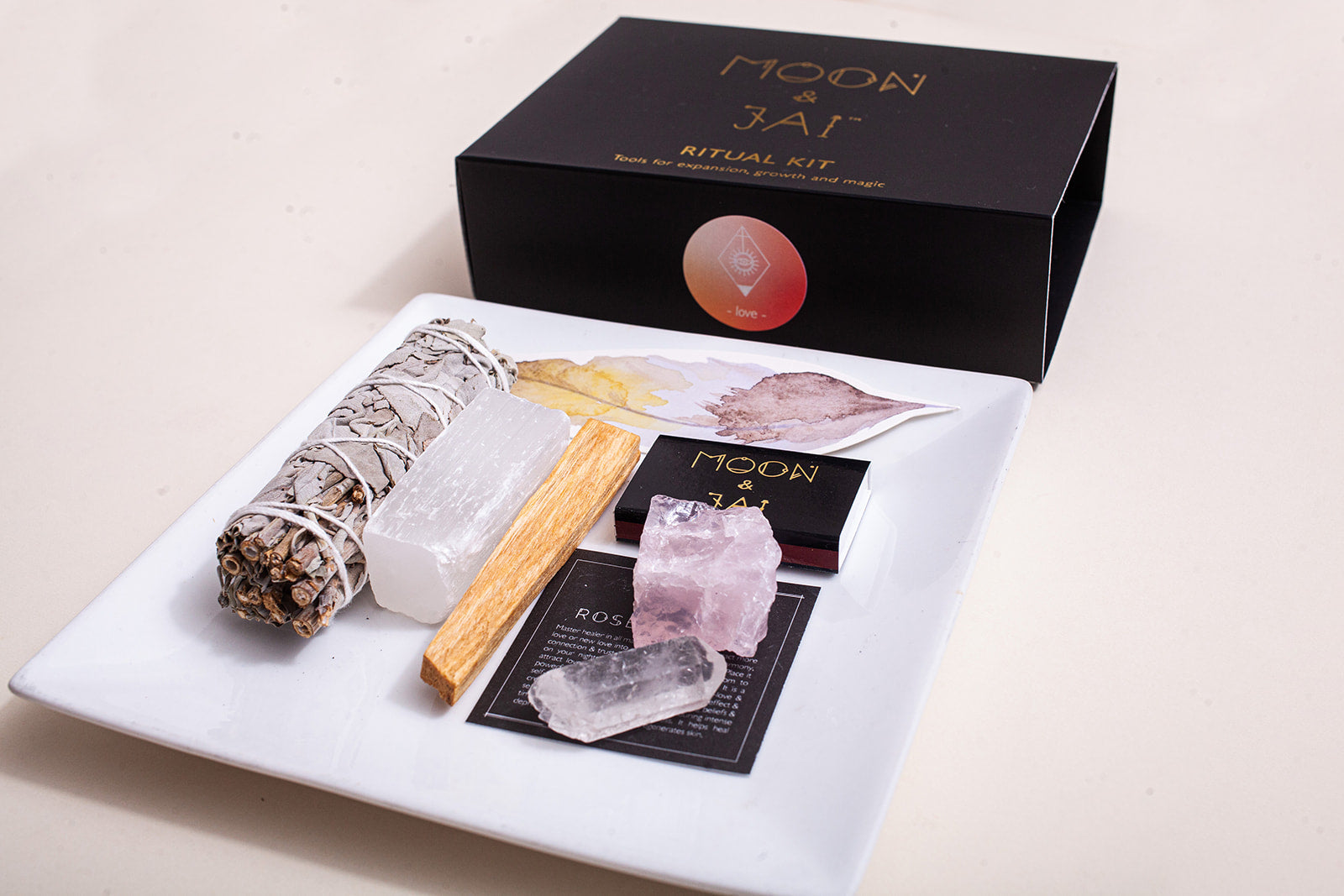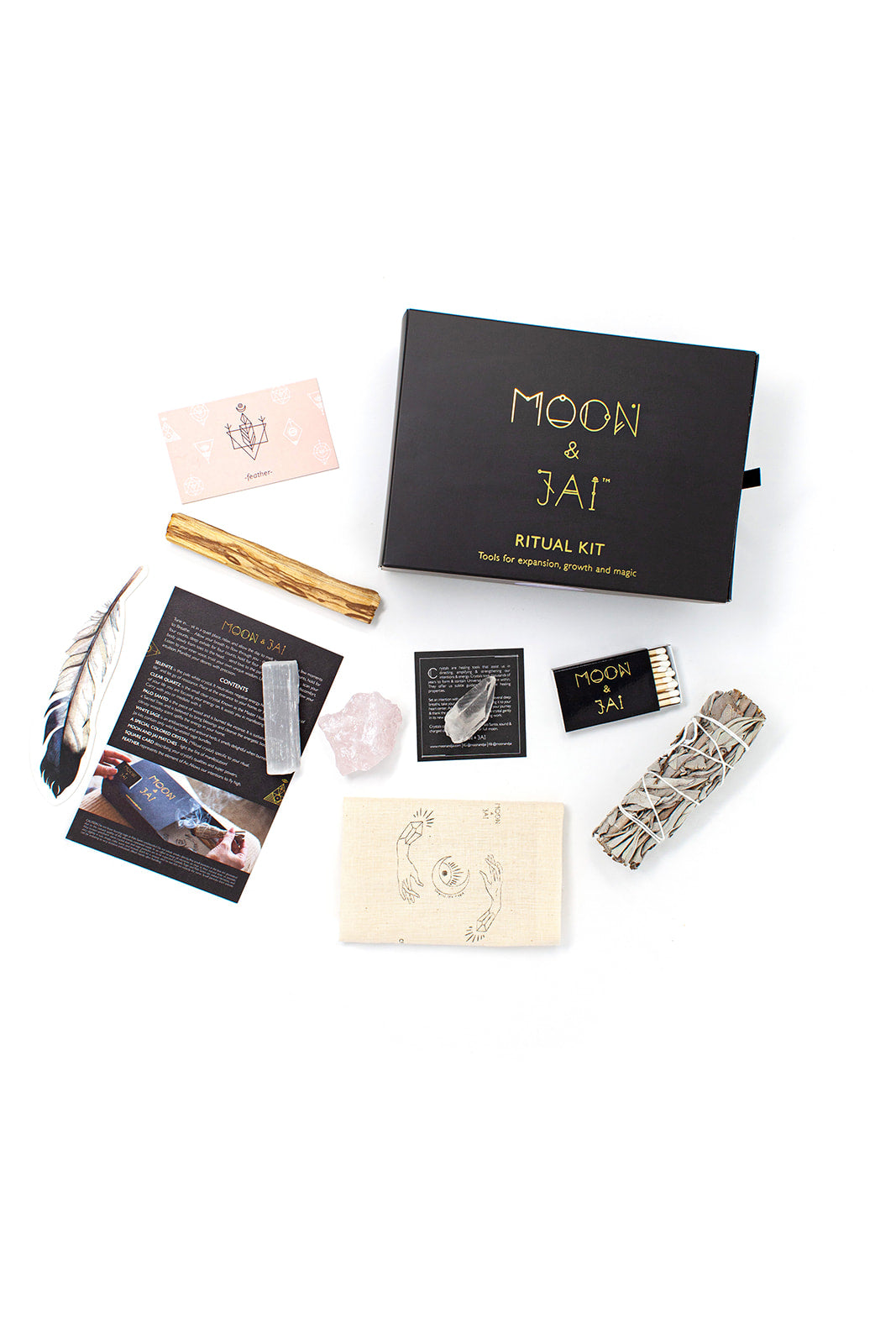 Love Ritual Kit with Rose Quartz, Clear Quartz, Sage, Palo Santo, and Selenite
Love Ritual Kit with Rose Quartz, Clear Quartz, Palo Santo, and Selenite

For those who are ready to manifest love ~Divine love. Unconditional love. Soulmate love. Twin Flame love and self-love. Rose quartz will help you crystallize exactly what you are yearning for, while clear quartz will magnetize it, and selenite will neutralize any negativity surrounding it.
Moon and Jai Love ritual kit with Rose Quartz will support you to understand what Divine partnership means to you!
Love Ritual is a powerful way to love! Use your Palo Santo, selenite, clear quartz and ritual instructions to harmonize the love you are with now, to attract new love, or to drop in deeper with self-love! With the assistance of our beautiful raw rose quartz crystal (the love crystal) and your deep intention setting and smudging ceremony ~ just watch as the miracles of love, harmony, connection unfold in your life!

Love ritual kit includes:

Raw rose quartz crystal
Clear quartz point
Aromatic Palo Santo stick
Fragrant thick sage wand
Raw selenite wand
Moon + Jai matches
Ritual + Crystal qualities instructions - complete directions on magical ways to perform your ritual + healing powers and care instructions for your crystal
The kit comes in a sturdy elegant black pull out drawer box.
Box dimensions are 7 inches long x 5 inches wide x 2 inches tall.
Crystals in this kit have been cleansed, energetically charged & moon bathed.

Love. Divine Partnership. Self-Love. Certainty. Clarity.
Create the love of your dreams with 3 powerful crystals and one simple ritual.
Being in the vibration of love comes from consistent intentional work. That's why we chose this combination of crystals to unlock love vibrations and gently nudge you to always align with the love in your heart!

Use Selenite to clear out old, obstructive energy that's holding you back from love. Rose quartz is the ULTIMATE love crystal- it is a symbol of love, and a master healer in all matters related to love. It can restore harmony, connection, and trust in your current relationships, and assist in building greater self-love and self-esteem! Clear Quartz to multiply and amplify the power of Rose Quartz.

Perform the short ritual to match your vibration with that of your crystals.


The result? An energy of unlimited possibility both surrounding you and within you.

Voila! Love ritual performed, and you'll be absolutely astounded by the results.
CLICK HERE FOR OUR SHIPPING POLICY.