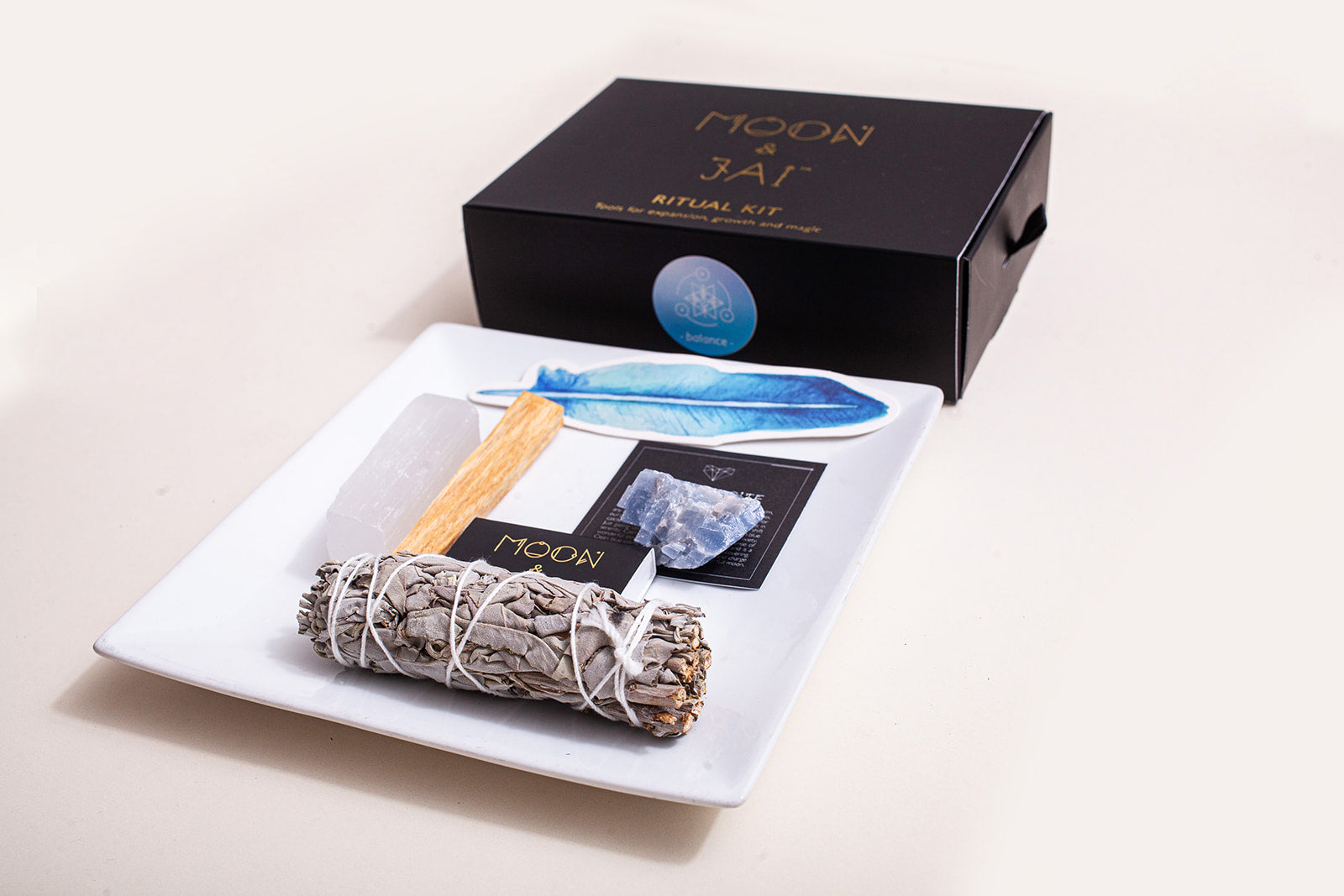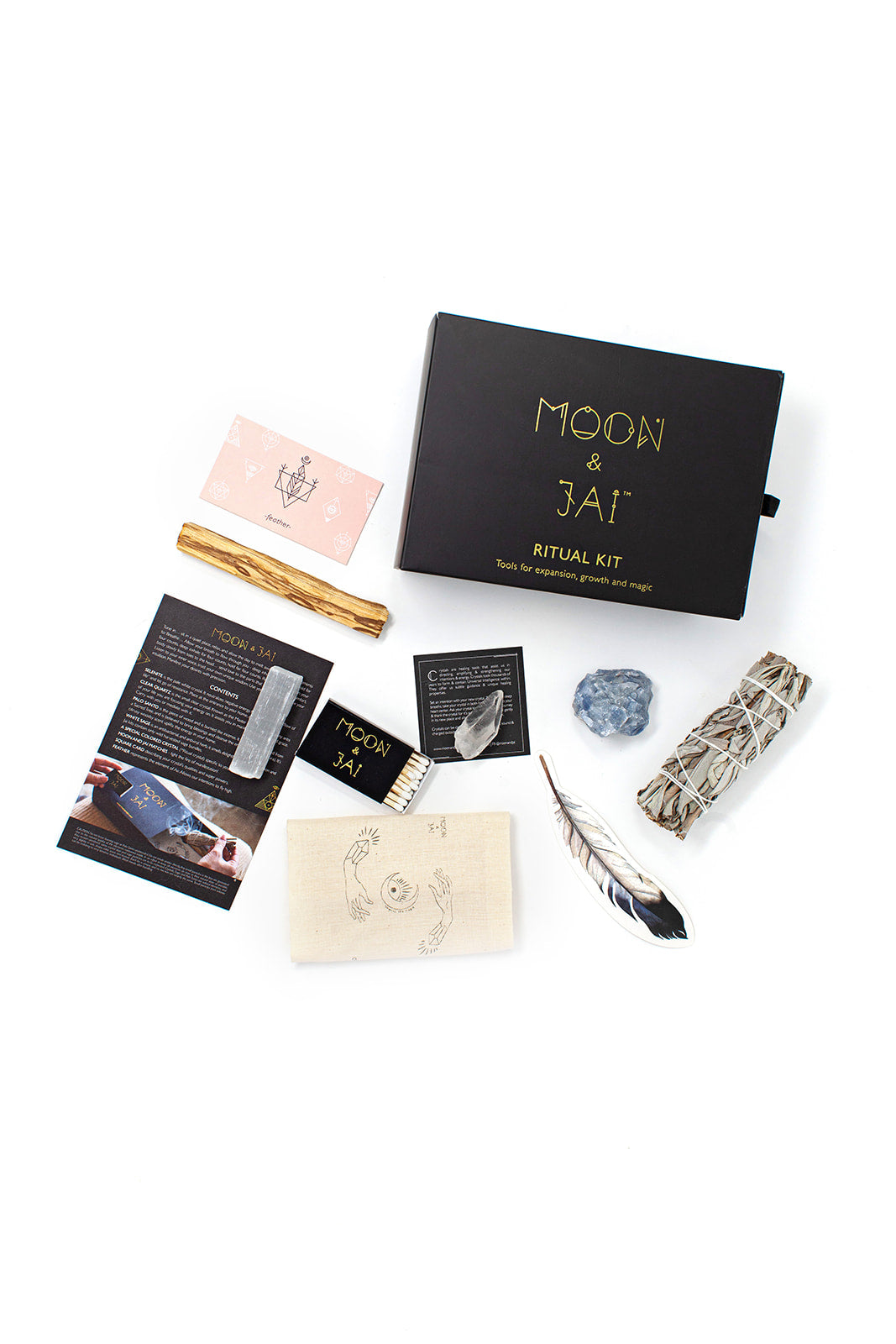 Balance Ritual Kit with Sage, Blue Calcite, Clear Quartz Point, Palo Santo Stick, Raw Selenite Wand, and Matches
Balance-
Are you seeking Balance in your life?
Blue calcite is a balancing stone that helps facilitate calm, clear communication, intuition and a sense of centeredness. It helps to establish faith and trust in yourself, allowing for more balance and mental stability. Blue calcite is a powerful but gentle energetic amplifier and cleanser. It aids in any situation by shedding light on it, encouraging us to shift our paradigm to a centered viewpoint.
With Moon and Jai kits you receive an elegant and complete package that contains everything you need ~ Palo Santo, Sage, Healing Crystals, matches, ritual + healing crystal qualities scroll ~ to create intentional and powerful Ritual to manifest what you truly desire and long for! Moon & Jai inspire & entice you to invite magic into your life~ attain superpowers of creativity & insight~ as ritual turns space into sanctuary.

Balance ritual kit includes:

Blue calcite crystal
Clear quartz point
Aromatic Palo Santo stick
Fragrant thick sage wand
Raw selenite wand
Moon + Jai matches
Ritual + Crystal qualities instructions- complete directions on magical ways to perform your ritual + healing powers and care instructions for your crystal
The kit comes in a sturdy elegant black pull out drawer box
Box dimensions are 7 inches long x 5 inches wide x 2 inches tall.
Crystals in this kit have been cleansed, energetically charged & moon bathed.