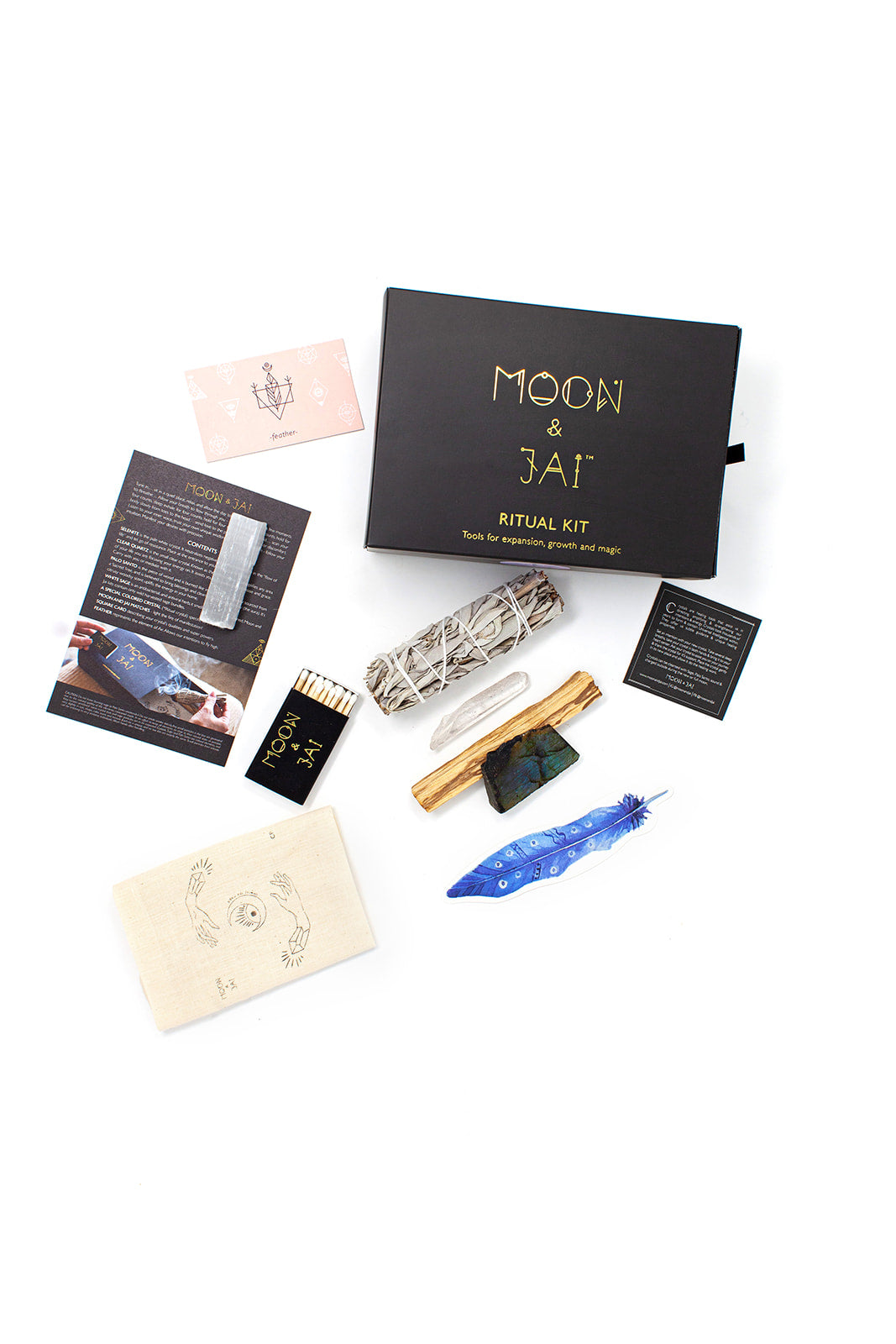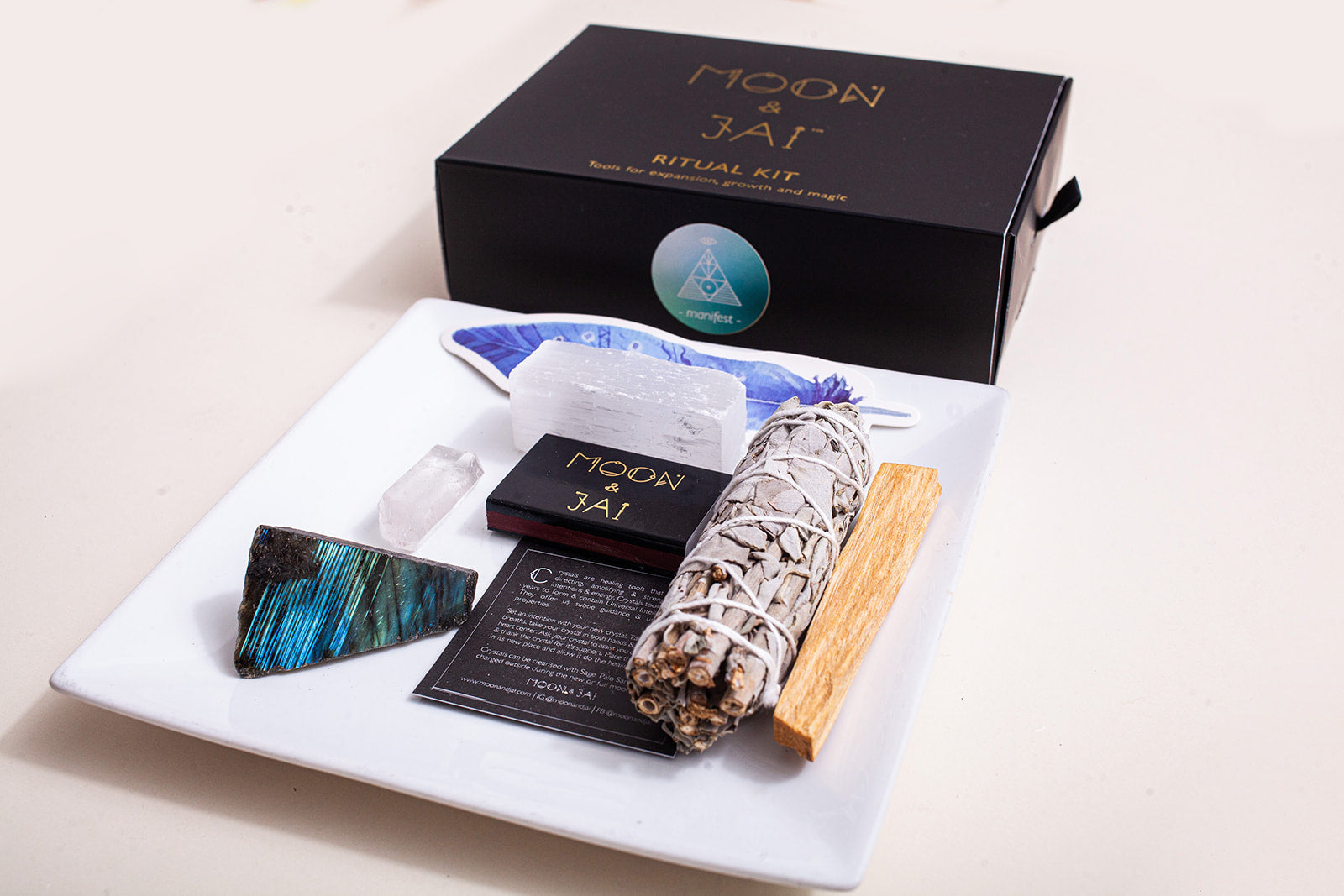 Manifest Ritual Kit with Labradorite
Manifest Ritual Kit with Labradorite
Labradorite acts as a bridge between heaven and earth. Meaning it connects you to unlimited possibility while helping you stay grounded at the same time. This powerful gem is a crystal of manifestation, transformation, inspiration, clarity and connection to higher consciousness.
Its energy helps you awaken and connect to your inner power and intuition. This raises your vibrations and helps you get internally aligned. It also promotes clarity of mind and groundedness to keep negativity and self-sabotage from throwing you off of your path.These two things put together make this a brilliant stone for when you want to create breakthroughs. Especially if you're feeling stuck.
This complete package contains everything you need to practice a powerful ritual to create the breakthroughs, magic and momentum you're seeking in your life.

MANIFEST ritual kit includes:

Raw labradorite crystal with plenty of feldspar
Clear quartz point
Aromatic Palo Santo stick
Fragrant thick sage wand
Raw selenite wand
Moon + Jai matches
Ritual + Crystal qualities instructions- complete directions on magical ways to perform your ritual + healing powers and care instructions for your crystal
The kit comes in a sturdy elegant black pull out drawer box.
Box dimensions are 6 inches long x 4 inches wide x 2 inches tall
Crystals in this kit have been cleansed, energetically charged & moon bathed.
Manifestation. Alignment. Breakthrough. Certainty. 
Create confidence and positive change with 3 powerful crystals and one simple ritual.
Manifestation comes from staying high vibe. That's why we chose this combination of crystals to both unlock higher vibrations and then protect them.
Use Selenite to clear out old, obstructive energy that's holding you down and form a protected space. Labradorite to open new gateways to higher level vibrations and possibilities. And Clear Quartz to multiply Labradorite's amplifying power AND Selenite's protective power.

Then perform the short ritual to match your vibrations with those of your stones.
The result? An energy of unlimited possibility both surrounding you and within you.

This is the perfect condition for manifestation.