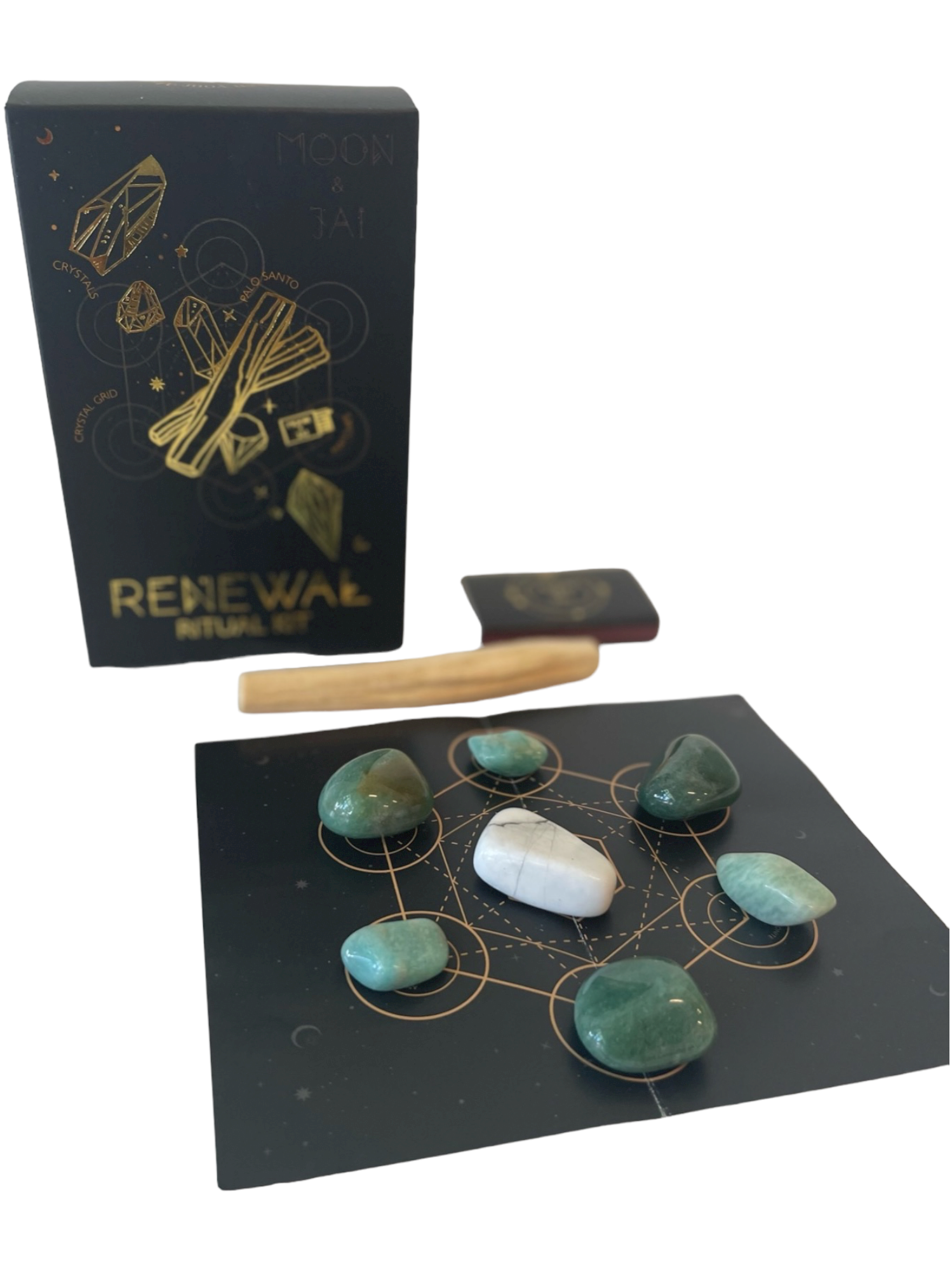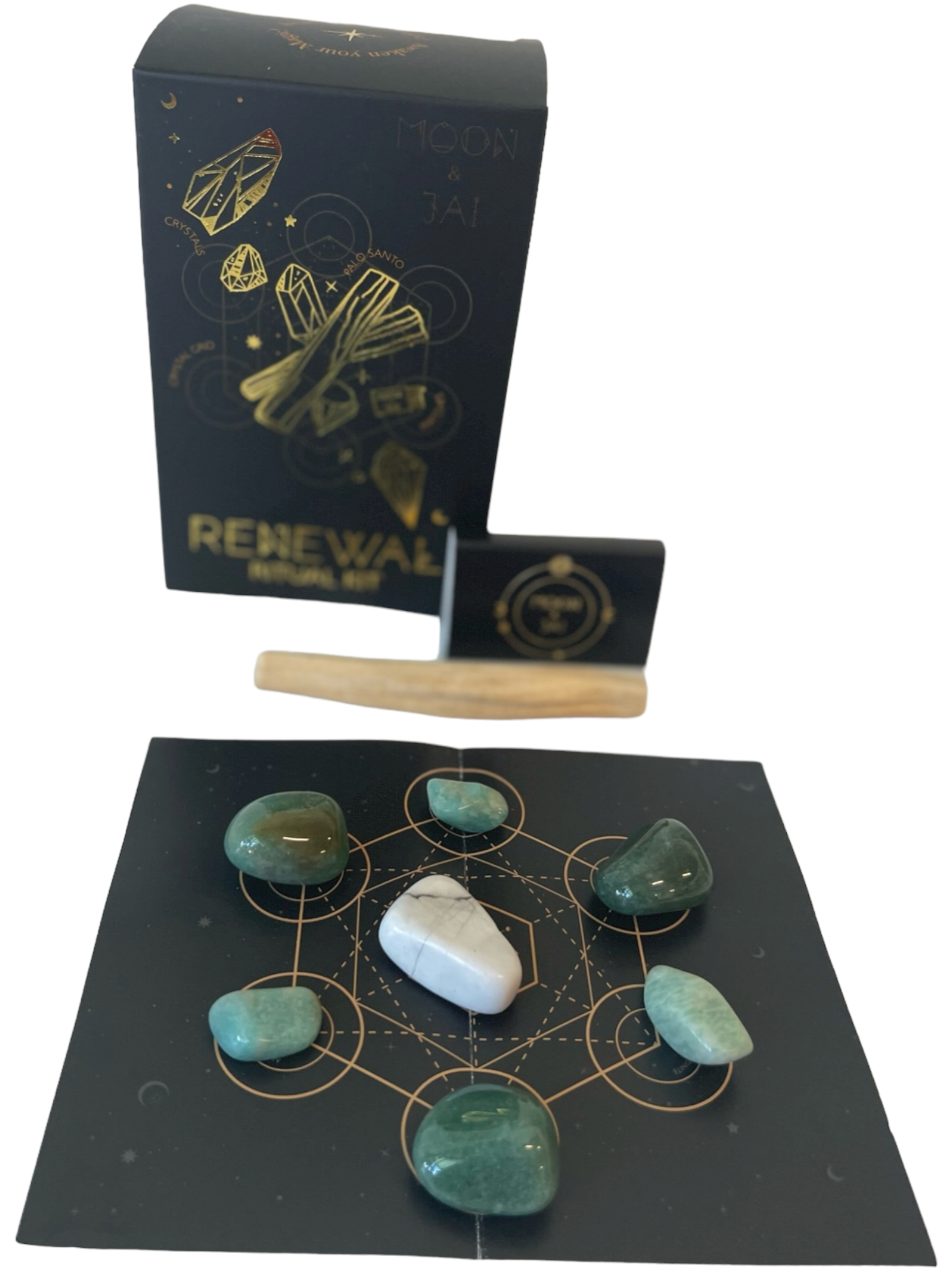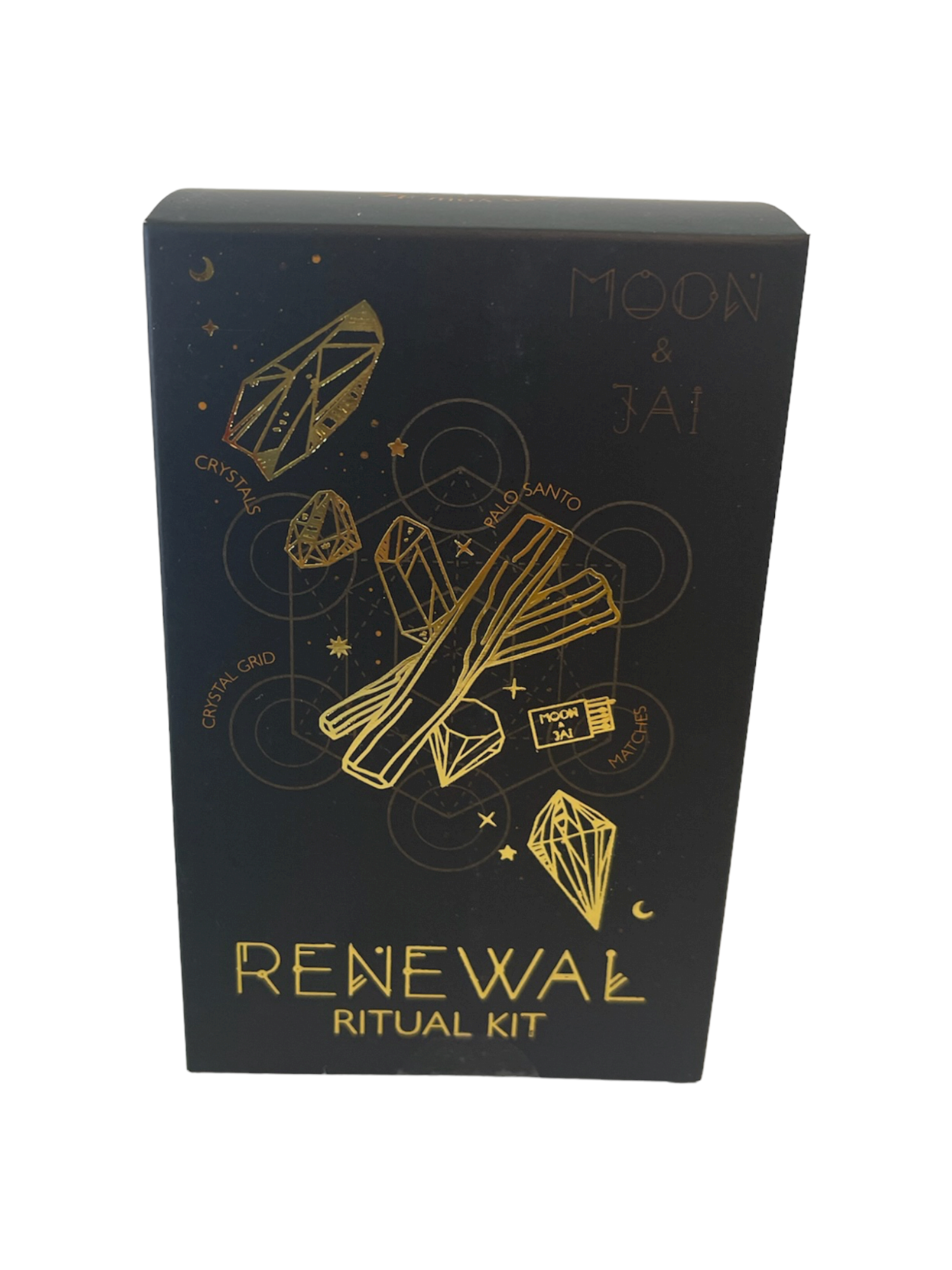 Renewal kit + crystal grid
Clear the old + Ground your intention + Manifest Mindfully!

Contents:

Renewal crystals:
~ Amazonite
~ Aventurine
~ Howlite
Palo Santo - Cleanse + clear + bring in blessings!
Moon and Jai ritual matches- Infuse passion into your rituals!
Crystal grid template -Ground your intention + Manifest!
"Renewal meditation" download


Right now is the perfect moment to take stock of the energies that no longer serve and are ready to be gently let go. It is truly the perfect moment to focus on our hopes, vision and intentions. This small and mighty magical toolbox will support you in envisioning the most aligned version of your life!

The crystal grid is a manifestation tool that allows us to focus and amplify our intentions. It creates a powerful energy field, and every element in the grid adds an important energetic aspect that assists us in clarifying and grounding our intentions, so we can Manifest them with Ease and Grace.


~ Cleanse and clear your home with antibacterial and anti viral Palo Santo
~ Set an intention to reset and renew the energy in your home and in your life
~ Work with a crystal grid to ground your intention
~ Enjoy amazing scent and serene atmosphere in your home
~ Allow for the potent benefits of your ritual to keep expanding.
Box dimensions 3x5x2
CLICK HERE FOR OUR SHIPPING POLICY.