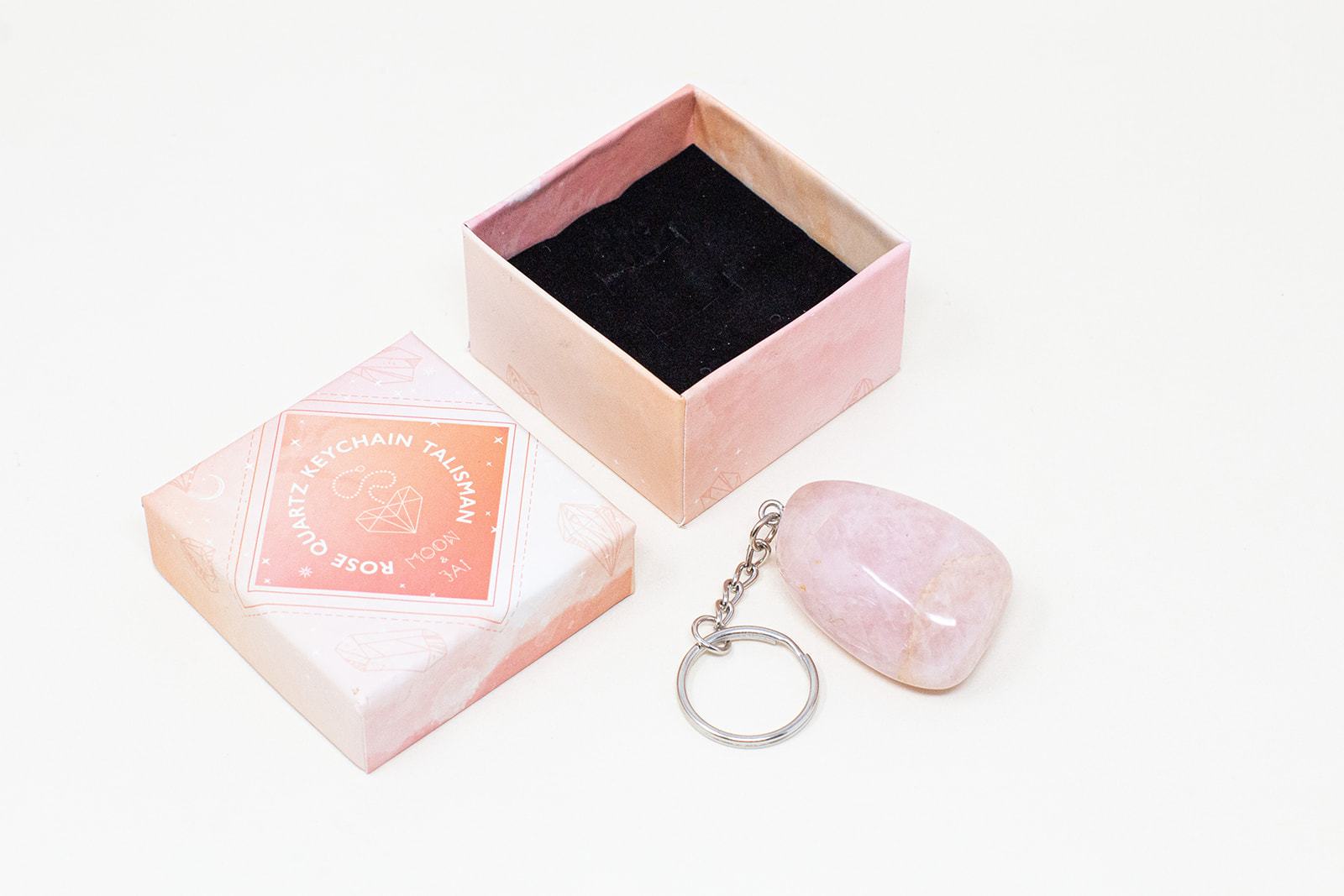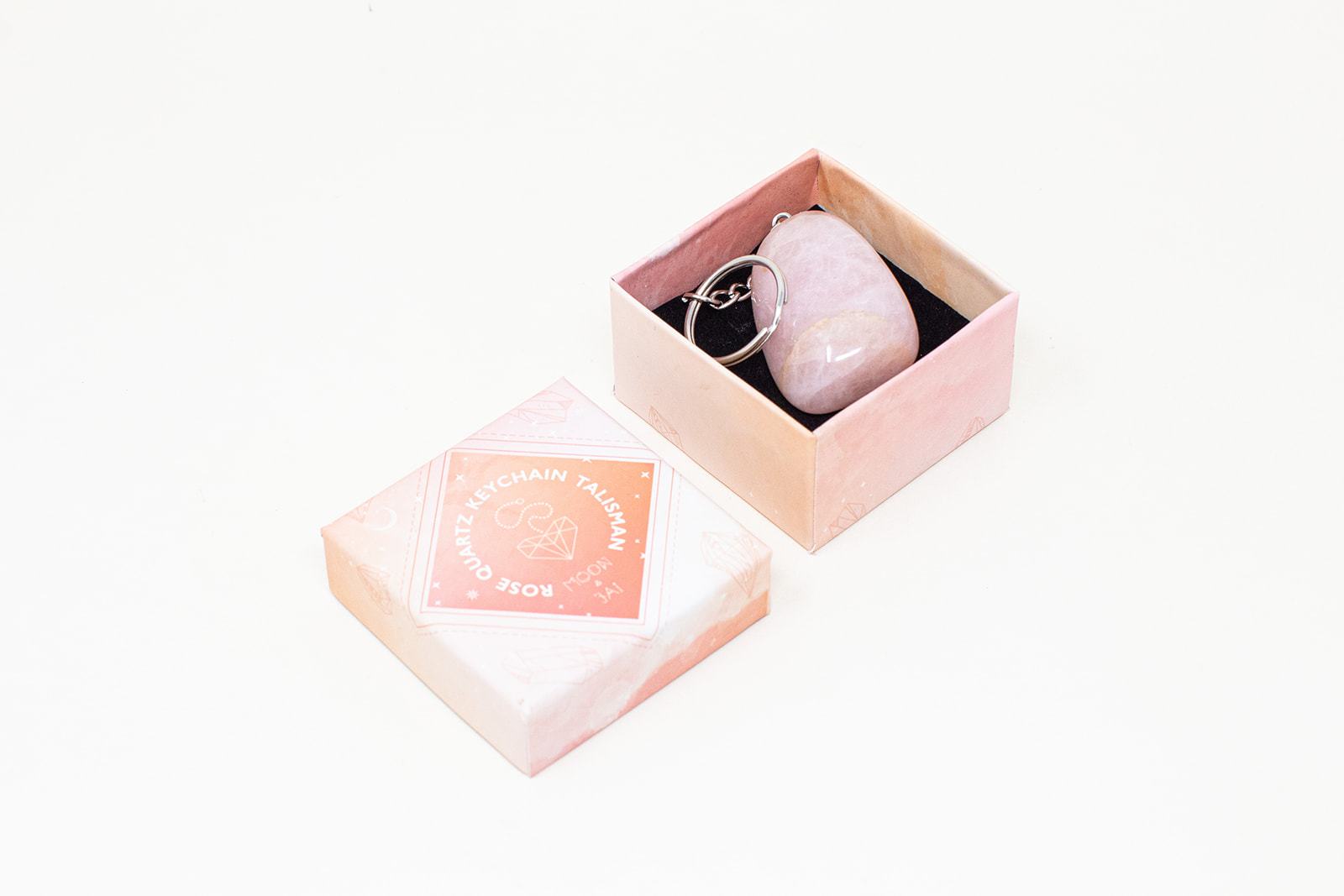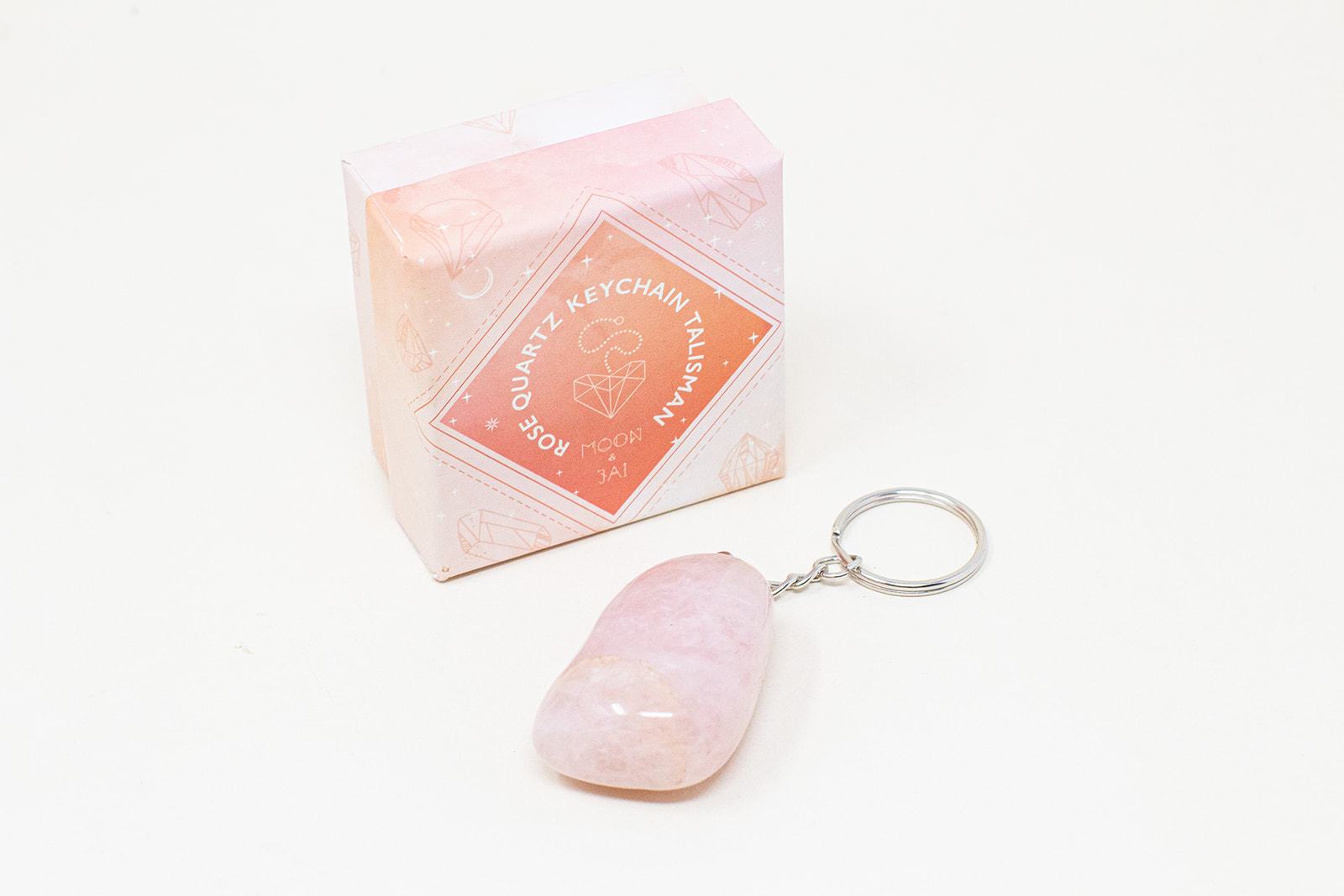 Rose Quartz Keychain Talisman
Rose quartz, known as the love stone used brings the energy of love and safety to your home. Talismans have been used for thousands of years to bring good luck and positive vibes. 
Allow this piece to infuse the keys to your home with love and gentleness. As these keychains are natural stones, size, color and clarity of each piece will vary slightly.